OUR STORY
---
Trafficking, illegal hunting of wildlife and the accidents these animals suffer daily form part of the history of our country
Until 2012, there were no Ecuadorian organizations that would dedicate their efforts to the veterinary medical attention specialized in wild fauna. The team at Ecuador Wildlife Foundation decided to become the professional support that these rescued animals needed to survive.
Initially, a group of veterinarians, biologists and engineers started the group "Fondo Tueri" for the help of wild fauna. Soon after, Ecuador Wildlife Foundation was born with the idea to create a non-profit organization to work hand in hand with the Ecuadorian environmental authorities through conservation activities for these rescued, and sometimes captured animals.
For the next five years, the TUERI team became the main support group for wildlife, caring for more than 3000 wild animals. Also, close affiliations were made with centers dedicated to handling and rehabilitation of native and endemic wild fauna.
In 2015, the Ecuador Wildlife Foundation became a formal institution under the Ecuadorian Ministry of the environment; establishing new objectives and conservation projects.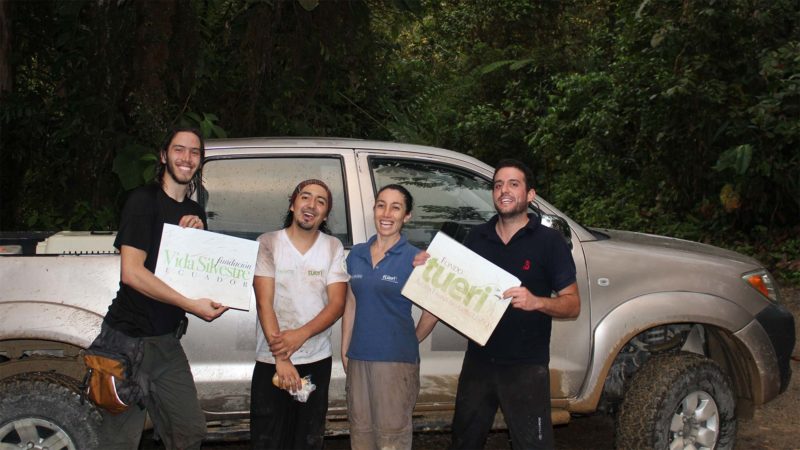 Support and promote projects focused on conservation and handling of wild fauna and flora, provide fundamental education on environmental and social aspects, as well as community development.
To become the first institution of reference in regards to veterinary attention, research, and education in conservation of wildlife, within the next five years.